In an uncertain world it is important that everyone has at least six months' worth of savings available.  It might not be possible to save this much for the average person.  The best option to establish a readily available and reasonably priced source of funds is to take out a home equity line of credit (HELOC).
Here are some of the basic things to know about a HELOC.
A home equity line of credit (HELOC) can provide emergency funds at a fraction of the cost of a credit card advance or personal loan and there are no monthly fees.
A HELOC is a mortgage on your home which means that you are using the collateral in your home as security for the loan.  If the borrower already has a first mortgage, then the HELOC would be a second mortgage lien.
The application process with a bank is very easy and usually there are no upfront costs. The borrower may be responsible for paying the fees associated with setting up the HELOC if the line of credit is cancelled within five years. Keep in mind that the bank must incur costs for underwriting, credit report fees, processing, title search, appraisal and closing costs. A HELOC is a much lower cost option for obtaining cash than doing a fee laden cash out refinance of a first mortgage.
The application process is similar but less stringent than applying for a first mortgage. The borrower's income is verified, and the credit score must meet the bank's standards. Most banks will lend up to 80% or more of the home's value minus any first mortgage balance.  At the time of application, the borrower puts in a request for a specified loan amount.
Once the HELOC is approved, the borrower is given a check book to access the approved credit line.  There is no requirement to borrow any funds.  The money is quickly available when needed which can be a lifeline in the case of job loss or unexpected expenses.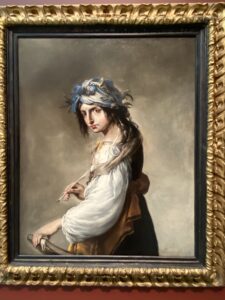 The interest rate of a HELOC is variable and is typically based on the prime rate or other short-term index plus a specified margin.  The rate and payment on any advances will therefore change monthly. Interest rates on personal loans and credit cards can easily be more than triple the rate on a HELOC.
The monthly payment on a HELOC is interest only which keeps the payment low. Borrowers have the option of paying more than the minimum payment due and can pay off the loan in full at any time.  The interest on a HELOC is tax deductible which lowers the cost of the loan.
The biggest risk of a HELOC is that if a default occurs, the bank may initiate a foreclosure proceeding.  If you are comfortable with the concept of using your home equity as collateral, a HELOC is the lowest cost and most flexible option for borrowing money.