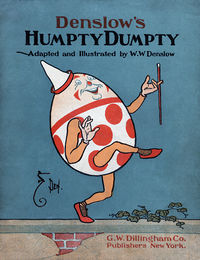 Anyone trying to refinance or get a mortgage to buy a house may wonder why it is so hard to reach their loan officer.  Numerous emails and voicemails ignored and cell phone numbers not in service are annoying to any customer but at least the missing loan officer probably has a really good excuse – he just got fired!
The mortgage industry has always been a boom and bust business but the current environment is more brutal than anything ever seen.  According to the Mortgage Bankers Association (MBA), both purchase and refinance mortgage activity have seen a stunning decline from a year ago.
The Refinance Index decreased 8 percent from the previous week and was 68 percent lower than the same week one year ago. The seasonally adjusted Purchase Index decreased 3 percent from one week earlier. The unadjusted Purchase Index decreased 2 percent compared with the previous week and was 14 percent lower than the same week one year ago.
For the average loan officer working strictly on a commission basis and doing mostly refinances, driving to the office costs more in gas than what he gets paid.  The response from the nonbank mortgage companies has been swift and brutal.
Better.com, a major mortgage banker, which clumsily fired 900 people in December via a Zoom meeting and a further 3,000 employees in March, announced that another round of cuts will eliminate an undisclosed further number of employees.
Will things get better soon?  Not soon enough for those loan officers who were abruptly fired and even the MBA which usually spins optimism, seems to have a bleak outlook going forward.
The 30-year rate has increased 70 basis points over the past month and is 2 full percentage points higher than a year ago. The recent surge in mortgage rates has shut most borrowers out of rate/term refinances, causing the refinance index to fall for the sixth consecutive week. In a housing market facing affordability challenges and low inventory, higher rates are causing a pullback or delay in home purchase demand as well. Home purchase activity has been volatile in recent weeks and has yet to see the typical pick up for this time of the year.
Many mortgage companies facing a drastic drop in revenue from their only source of revenue face a serious risk of having to close their doors.  It may be time to approach your local FDIC insured bank for a mortgage going forward instead of a nonbank mortgage lender.  Banks are strictly regulated in terms of capital requirements whereas the regulations on "nonbank mortgage" companies are much more lenient.