A client of mine recently received a mortgage refinance offer by mail from Bank of America (BAC).  The offer showed that a savings of $2,225 per year was possible by refinancing to a new 30 year fixed rate mortgage.
My client called me to discuss whether or not a refinance made sense since her rate was only dropping by .375% to 4.75%.  Conventional analysis of a mortgage refinance usually assumes that a refinance only makes sense if the rate is dropping by at least 1 or 2 percentage points.  Other factors used in evaluating a refinance involve the period of time required to recoup closing costs, how many years the borrower intends to remain in the home and a review of the forecasts for future interest rate changes.
In my customer's case, not only was the rate decrease small, there was also $5,706 in closing costs which included 2 points.  In addition, the savings that Bank of America projected were based on a 30 year fixed rate mortgage.  Since my customer only had 22 years left on her current 30 year fixed rate mortgage, this meant 8 years of additional payments.
The monthly savings of $185.42 ($2,225 yearly) for a refinance came at the cost of adding 8 more years to the mortgage term.  Despite the monthly savings, the total additional payments over 30 years for the new lower rate mortgage amounted to $48,048, including the financed closing costs.
Was Bank of America trying to fatten their bottom line with a refinance that made no sense?  Depends on your perspective and financial status.  For some households on very tight budgets, reducing the mortgage payment by $185 per month can make life a lot easier.
For other households, the $185 monthly savings can help increase long term wealth using a concept that most consumers have either never heard of or don't understand.  It's called compound interest, allegedly described by Albert Einstein as "the most powerful force in the universe".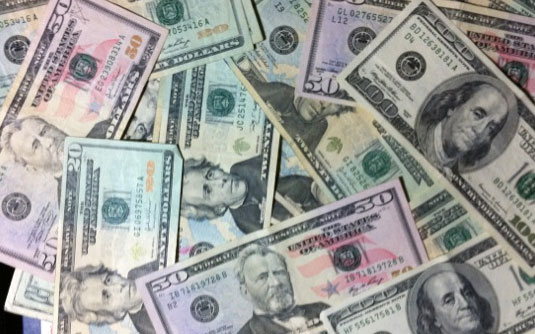 In the case cited above, if the homeowner saved the $185 per month from a refinance and achieved a 4.75% return over 30 years, the result would be a nest egg of $141,634.  The power of compounded gains over 30 years far exceeds the additional payments of $48,048 at 4.75% interest paid on the declining balance of a 30 year mortgage.  The homeowner winds up with a net gain of $93,586
A 6% return on the $185 per month savings over 30 years would yield $175,904 and a gain of 8% would yield $252,055.
A refinance that did not look compellingly attractive could actually increase long term wealth for those with the discipline to save.  After considering the options, my client decided to refinance and increased her 401k savings by $185 per month.
Disclosure: No position in Bank of America stock